The WOLFF GROUP signed a contract for the supply of the Netzsch N5000 mill for grinding roasted cocoa beans. This is the largest of the series of mills designed for grinding cocoa beans, it will be supplied to the leading Polish manufacturer of chocolate, couverture, imitation chocolate, ice-cream toppings, pulp, cocoa butter, press cakes and cocoa powder.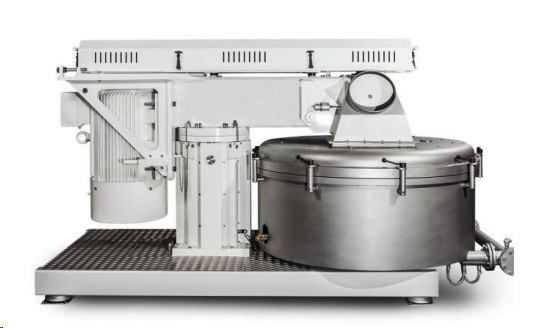 Unlike the typical mills used for cocoa beans, with the drive located under the grinding chamber, the supplied mill has the drive located on the top of the grinding chamber cover. This solutions provides a number of advantages, such as::
easy access to the grinding chamber for rotor inspection, cleaning and maintenance. Possibility of replacing blades outside of the grinding chamber,
lower product temperature due to larger cooling surface and lack of additional heat generated by bearings in the grinding chamber (in regular mills) – higher efficiency,
easier bearings replacement and maintenance,
shorter downtimes, reduced mill inspection and maintenance costs.
The products of grinding cocoa beans is not fine powder but a liquid cocoa pulp. This is a result of the high fat content in the original product. Fat content is estimated at 55%.
SCOPE OF WORKS: supply and commissioning
LOCATION: Poland, West Pomerania Province