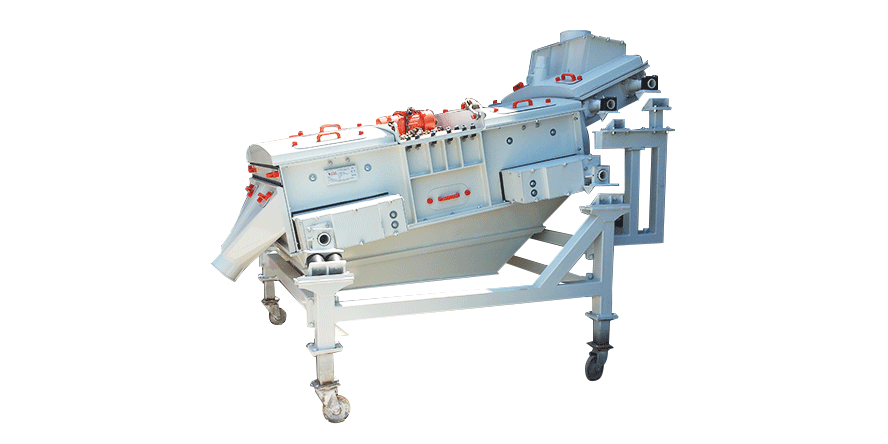 One of leading chemical plants specialised in production of high-quality mineral fertilisers, suspension fertilisers and packaged sulphur will be furnished by the WOLFF GROUP with two heavy-duty vibration screens. The machines are to be used for screening of dried fertiliser granulate. The order was placed following two reference site visits (in Poland and Lithuania) during which the investor had an opportunity of becoming more familiar with the technology to be implemented.
The task will be performed in a turnkey mode and will comprise dismantling of the existing screening systems and support structures, delivery of two brand new machines as well as installation and commissioning of the screening system once it has been integrated with the fertiliser granulation line.
The machines in question are type WA heavy-duty vibration screens featuring two screening decks (machines of this type may be equipped with up to 6 screening decks) enabling the product processed to be divided into three fractions of 6 mm.
These devices belong to a group of screens with direct-drive screening strainers. They are activated by small-size electromagnetic vibrators which induce vibrations of the strainers only (with the machine structure remaining static). Owing to such a design, they are characterised by high screening efficiency and absence of dynamic loads transferred to the hall structure.
The project will cover the following:
disassembly of the existing screens and support structures,
design of the process centre and development of a new structure enabling installation,
delivery of two type WA screens,
installation of new screens along with service platforms,
manufacture and installation of new product collecting hoppers and dumping ducts,
commissioning of screens.
SCOPE OF WORKS: delivery, installation and commissioning
LOCATION: Poland, Podkarpackie Province.