Explosive safety is one of the most important areas of activity of GRUPA WOLFF. The experience gained in the last 20 years allows us to implement most complex projects requiring specialist knowledge.
GRUPA WOLFF's offer includes modern systems of safeguarding industrial plants against explosion. The presented solutions are applicable in the first place in explosion risk zones and wherever explosive dust in industry occur.
All the solutions presented below are provided with appropriate certificates of conformity with applicable ATEX directives and are properly marked.
Electrostatic earthing systems reduce the risk of explosion of inflammable substances as a result of electrostatic flash-over. They are applied during transport and processing of inflammable gases, liquids and powders. Simple earthing systems consists of a conductor and an earthing clamp, more advanced ones have an earthing state control system that allows for transport/dosing of product only when the earthing has been properly connected. Earthing systems are usually applied for loading/unloading road and railway tankers, drums, tanks, big-bags, process plant elements, etc.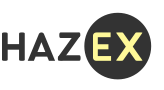 We are the organizer of the HAZEX Conference and ATEX trainings in the field of explosion and process safety in industry. As the only company in Poland and a few in Europe, we carry out practical demonstrations of explosions and explosion-proof systems using substances commonly used in industry.