We design and implement complete fire detection and alarm systems. In that we focus on four systems comprising different detection systems. Depending on the needs, we apply one of them or a hybrid of two or three systems. Such approach enables us to implement solutions which are optimal as regards engineering and costs. In our systems we apply devices intended for industrial and enclosed structures (halls, warehouses, commercial centres, churches, historic monuments).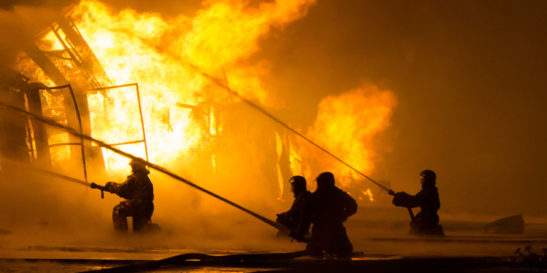 Contact our engineer
---
---
We will answer questions about: offer, technical specification, delivery, assembly.
We design and implement fire alarm systems as well as complete fire-fighting systems. The latter may comprise fixed fire-fighting systems, voice alarm systems, emergency and escape route lighting, ventilation and smoke removal systems, as well as gas detection systems. Within such comprehensive approach we assume full liability to deliver a cohesive fire-fighting system. At the same time, we guarantee integration of the existing structure with the newly implemented safety systems.
Completed fire-fighting systems deliveries
Design of a fire detection, alarm and extinguishing system
Our experience enables us to design fire detection, alarm and extinguishing systems and to extinguish fires of various difficulty levels. The solutions may operate independently or as a part of the existing system. We use various technologies, which helps us optimise designs with regard to engineering and economy.
Installation and commissioning of a fire detection, alarm and extinguishing system
Thanks to our own installation department we are capable of performing tasks in a comprehensive manner, starting from preparing appropriate documents and design, through delivery of components, and ending with their installation and commissioning. The customer may, therefore, rely on one partner throughout the whole investment process.
Integration with other safety systems and visualisation
We always provide integration of our systems, and their further integration with the existing safety systems. At another step we create visualisations based on layout plans. For that purpose we use a proven IT system which is already operating at hundreds of buildings in Poland.