Electric Works for The Industry
As regards industrial premises we offer a broad range of electric installation works. Our activities include design and installation of electric systems. We specifically specialise in electric systems for explosion hazard zones, applying state-of-the-art and safe solutions.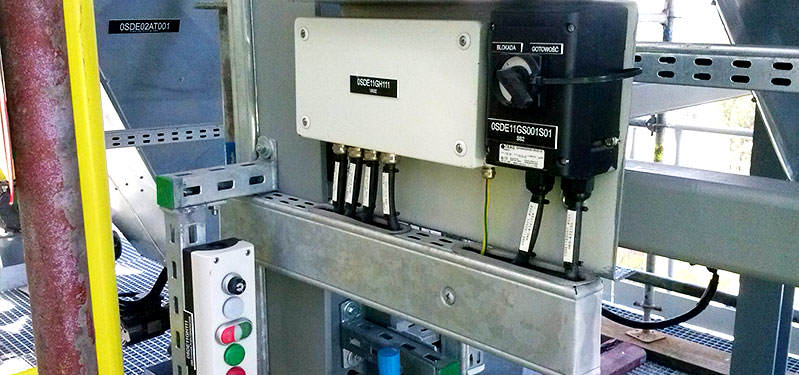 Contact our engineer
---
---
We will answer questions about: offer, technical specification, delivery, assembly.
Electric works – scope of works offered
The works listed below may also be applied in explosion hazard zones.
Electric systems designs
Electric systems repairs
0.4 kV low-voltage switchboards inspection and repair
Cable routes construction
Emergency wiring
Connecting cables to systems or switchboards (signal or high-current ones)
Electric monitoring