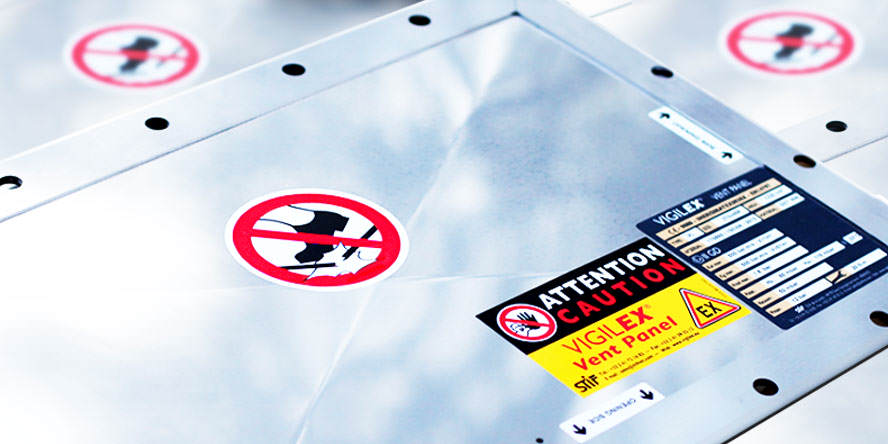 Over a short period of time WOLFF GROUP effected orders of about 100 Vigilex decompression panels, and new orders are constantly being submitted. The group of customers includes, for example, manufacturers of filters, bucket elevators and silos, as well as end-users.
Vigilex anti-explosion panels may be especially used e.g. in silos, filtration units, cyclones or dryers. They are a simple and at the same time efficient system protecting against explosion effects, in case of which they release the resulting pressure and flame to the environment. This means safety for the employees and protection of industrial facilities where the panels have been installed.
An unquestionable advantage of Vigilex panels is high quality workmanship with the use of 316L stainless steel and a wide range of sizes of the solutions on offer. The panels meet current safety requirements set up in Directive 94/9/EC.
The extensive offer includes a wide range of additional accessories, for example break detectors, thermal isolation covers, covers protecting against weather conditions or mounting frames.
LOCATION: Poland, Dolnośląskie, Wielkopolskie and Pomorskie Province
Available Vigilex anti-explosion panels