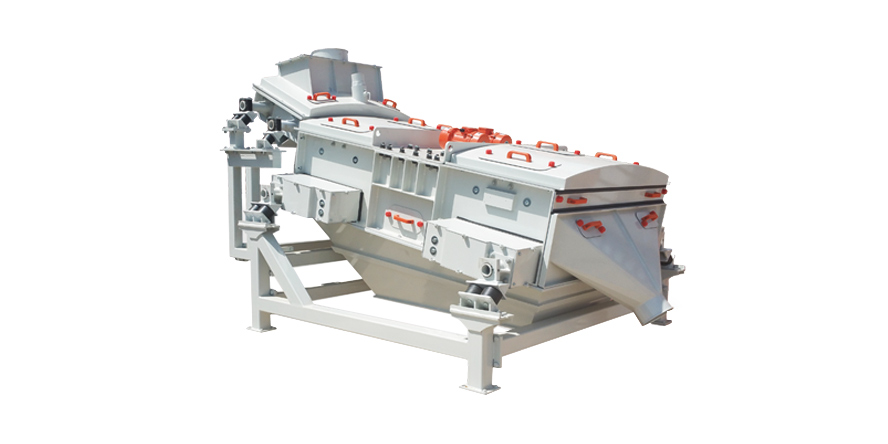 For the plant providing raw materials required by numerous industries, the WOLFF GROUP supplied the widest and most effective screen with the capacity of up to 200 t/h. The screen is included in the mobile system of the plant.
The device is used to screen the small grade of raw materials from the crusher. The oversize particles are returned for further milling. The process yields the so-called agricultural lime. One of the advantages of the supplied screen is the capability of working with difficult and wet product. It also provides very high precision of screening loose feed particles.
It is the largest device of this type that we have supplied to the lime industry. The scope of order included supply, supervision over installation, commissioning and servicing of the screen.
Characteristic features of the WAU series:
fixed machine housing with directly agitated screen mesh;
high screening precision due to direct transfer of vibrations to the screen mesh by single, regulated, unbalanced motors;
drive resistant to harsh operating conditions;
low drive power;
quick screen mesh replacement due to longitudinal tensioning device and frameless design;
no need to stop the system in the case of failure of any of the drives;
lack of dynamic stress applied on the supporting structure.