We provide services in dimensioning calculation and selection of line liquid heaters intended for operation in Ex-zones (classified as Zone 1, 2, 21, or 22). Each line liquid heater is based on electric heating elements in a range of rated power output and with an optional thermostat. The products are available in different versions of materials for corrosive and non-corrosive media.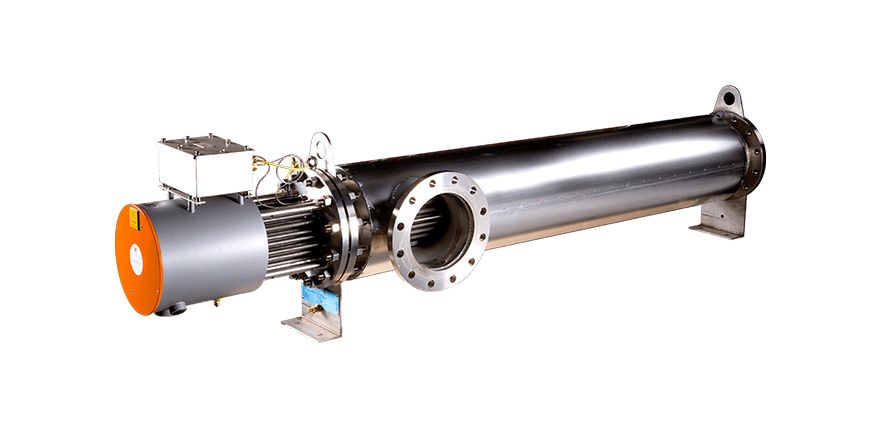 DONAT CZAPSKI

- I am at your disposal
---
We will answer questions about: offer, technical specification, delivery, assembly.
The ATEX-certified industrial line electric heater is intended for non-corrosive process media. The product features a thermostat control with a thermal cut-out. The standard versions of the product can be supplied with any electrical power source up to 690 V (600 V CSA). All electrical components of the product are installed in an Ex d flameproof enclosure which permits operation in explosive gas or dust atmospheres (the product is ATEX-certified for Zone 1, 2, 21, and 22).
Key benefits: line liquid heaters
ATEX-compliant design
Compact design
Maintenance-free
Optional thermostat support
Large selection of replaceable parts available
Corrosion-resistant versions
Quick installation
First-class manufacturing quality
High heat output ratings
The line liquid heaters can be used with flammable and explosive media. The products are ATEX-certified. The product versions are customized to the specified operating conditions and the medium to be heated; this ensures a high corrosion resistance and a high heating efficiency.
The heart of the line liquid heater is an electric heating element installed in a thermally insulated vessel through which the medium flows. The electric heating element can be managed precisely by a thermostat control.