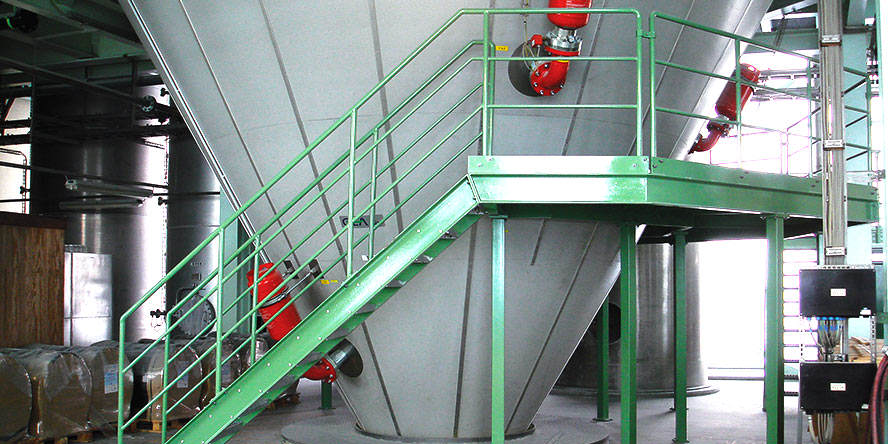 For a leading manufacturer of baby food, experts of the ATEX company, which is part of WOLFF GROUP, developed an explosion protection document. Production installations of loose foods and porridges for infants (including systems for unloading of loose materials, storage tanks, weighing systems and screens) and plant coal boiler, natural gas distribution network, charging stations and propane and butane cylinder storage position were subject to explosion risk assessment and analysis.
Explosion risk assessment and analysis were performed for normal, undisturbed operating conditions of the analysed areas/installation. The specialists got familiar with production technologies used in the plant, which allowed them to identify and assess the risks posed by the equipment, technological processes, as well as substances used.
Explosion hazard zones resulting from the presence of combustible dust from the raw materials used in the plant, coal dust and gases which, in a mixture with air, can form explosive atmospheres, were determined. In addition, probability of occurrence and activation of the effective sources of ignition was estimated. The explosion risk together with examining emergency scenarios and identifying the possible consequences was demonstrated. To improve the safety level of the analysed area of the plant, it was recommended to take the appropriate technical and organizational measures.
Explosion Protection Document was made in the framework of the adaptation of the plant areas to the requirements of Polish and EU law.
SCOPE OF WORKS: preparation of Explosion Protection Document for a leading manufacturer of baby food
LOCATION: Poland, Opole Province