Requirements:
Have work licence for power facilities

Execute works on an operating facility and in difficult working conditions: high temperature and heavy dust concentration

Route the new system without hindering circulation and transport routes or the existing plant
Scope of works:
Instal a building hydrant system which connects 11 fire risers

Instal emergency power supply stations for main fire risers
Benefits for Client:
Reach water parameters required for the hydrant system

Complete all-round installation works without disturbing the operation of the combined heat and power station, and observe strict health and safety standards
Photo 1: The works were performed at the level of +31 m
Photo 2: Upgraded fire standpipe system
Have a look at the details of devices and services implemented:
The works were conducted in the Combined Heat and Power Station, in the Main Boiler House. The existing hydrant system is built with HP52 hydrants, and the water supply rate is required in the amount of 4×2.5 L/s to the four most unfavourably located hydrants. The building is supplied from the plant network with two DN150mm and a DN125mm and DN100 connections.
To obtain the required dynamic pressure above 2 bar at the level of about +31.00, all 11 risers of the hydrant system were connected with the DN80 steel pipe. In addition, a DN150 pipe supply was added for the water spray system. The lines were attached to the walls and suspended from the building structure.
All-round Installation of Hydrant System
The task for the WOLFF GROUP involved the installation of a building hydrant system, which passed through the areas of three boiler blocks. Due to the specific nature of the facility, the system routing required circulation and transport routes, as well as plant access and operation, to be analysed thoroughly.
The system was made of grooved galvanized steel pipes, connected by means of quick couplings with gaskets. The use of such a method streamlined the installation procedure, and enables trouble-free disassembly or expansion of the system.
Execution of Installation Works Without Hindering Combined Heat and Power Plant Operation
The task was a challenge for our installation crew because they worked on an operating facility, in difficult working conditions: high temperature and heavy dust concentration. The system required fixing to existing building structures or partitions, with adherence to the installation guidelines and considering the existing plant.
Upon completion, the system parameters were improved by over 1 bar of pressure and the four most unfavourably located hydrants obtained the required water supply rates of 4×2.5 L/s.
The smooth progress of works was due to our installation crews' long-standing experience in installations on industrial facilities, especially in such areas as organising the work site, transporting materials, assembly and trials and testing.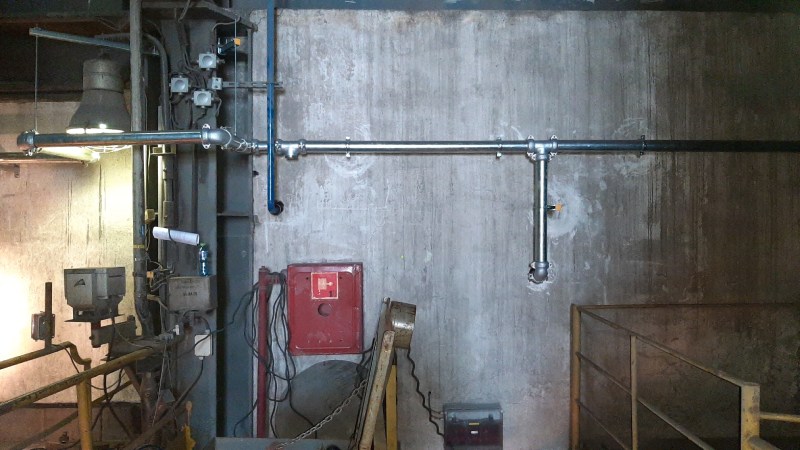 Photo 3: Over 500 metres of the installation connected 11 hydrant risers