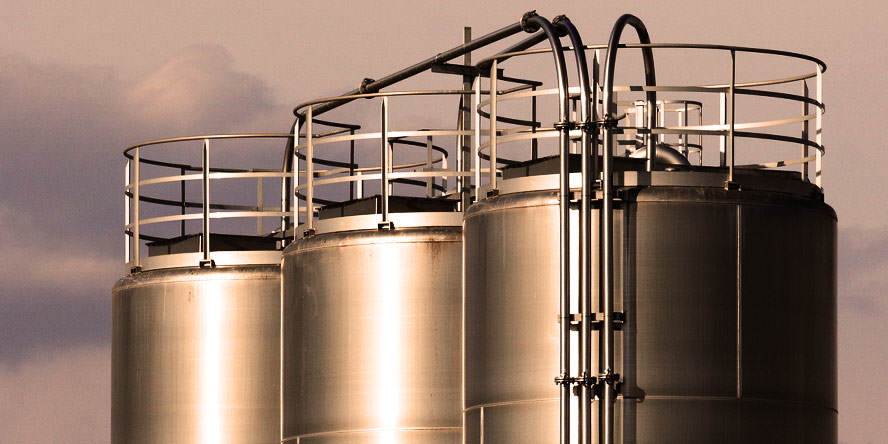 For a subsidiary of one of the key sugar manufacturers in Europe, the WOLFF GROUP designed, supplied and commissioned a sugar transport line with the capacity of 35 t/h. The system is compliant with food industry standards and is used to transport crystal sugar from storage containers to a silo, tens of metres apart.
The task also included reinforcement of the current silo structure and installation of an explosion-proof silo air filter.
The key elements of the system include:
1 pressure blower with minimum power of 55 kW,
1 rotary batcher with bottom blowthrough,
3 hoppers installed over the rotary batcher,
~40 m of a DN250/3 pipeline of 316 stainless steel,
1 explosion-proof air filter installed on the silo,
1 power and control cabinet with inverter.
SCOPE OF WORKS: detailed design, supply, installation and commissioning of a crystal sugar pressure pneumatic transport system with the capacity of 35 t/h
LOCATION: Poland, West Pomerania Province