WOLFF GROUP has undertaken to refurbish a dust extraction plant for a leading manufacturer of panels and wood-like products. The task consisted in improving the operation of the existing system of dust extractors from several treatment processes through redirecting the dedusted medium from a common collector to one of the two specialised dust extractors.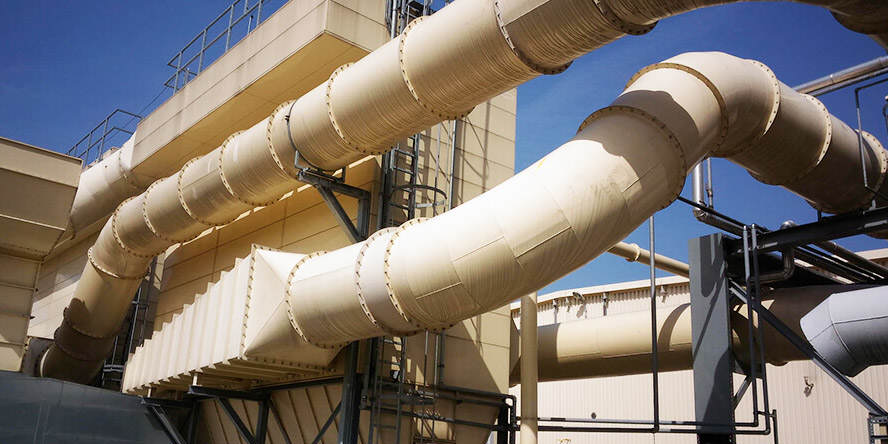 The dedusting plant before the refurbishment. Photo – WOLFF GROUP
A prerequisite was to ensure a high integrity of the device that redirects the stream of dust. An additional challenge was the narrow time window of 72 hours for carrying out all the assembly work as ended with commissioning of the refurbished plant.
The supplied two-way distributor, as developed by WOLFF GROUP's Design Department, fully met the requirements of integrity and perfectly fitted the existing installation due to its compact design.
The layout of dust extractors after the refurbishment. Photo – WOLFF GROUP
SCOPE OF WORKS: selection of parameters, design, delivery and installation of a two-way distributor on a Ø1120 channel