The dynamic increase in the potential of the WOLFF GROUP has become a foundation for investment in company infrastructure and building a new main office in Balice, near Krakow. The new office building and production hall enabled us to participate in an international CAP programme. Many months of work were brought to completion with an audit and certification from Eaton Cooper Crouse-Hinds. This enabled us to obtain the "Certified Assembly Partner for Explosion Protected Products" certificate which makes us eligible to prefabricate a wide range of equipment from the offer of Eaton Cooper Crouse-Hinds.
Sebastian Słaboszewski
Commercial Department Director for the WOLFF GROUP
Guaranteed high quality due to total control over the product at each stage of the manufacturing process
Quick implementation due to shorter lead times for non-standard solutions
Possibility of manufacturing small amounts even within 1–3 business days from order acceptance

| Device type | Model |
| --- | --- |
| GRP terminal boxes (Level 1) | GHG72, GHG73, GHG74, GHG79 |
| Stainless steel terminal boxes (Level 1) | N-TB, Ex-CELL, S-TB |
| Stainless steel control boxes (Level 1) | GHG 414, GHG 414 81, GHG 414 82 |
| GRP control boxes (Level 1) | GHG 41, GHG 411 81, GHG 411 82, GHG 411 83, GHG 43, GHG 432, GHG 434 |
| GRP and stainless steel control panels (Level 2) – planned by the end of 2017 | GHG 44x, GHG 444 23, GHG 448 23, GHG 449 23, GHG 447 23, GHG 444 33, GHG 448 33, GHG 449 33, GHG 447 33 |
| Energy distribution switchboards (Level 3) – planned by the end of 2017 | GHG619 |
We guarantee the highest quality
EATON Crouse-Hinds (CEAG) licensed production is based on the scheme of manufacturer's quality assurance is subject to evaluation by a notified body and periodic audits held in production facilities.
Currently, the production includes equipment made of thermoplastic, impact-resistant materials, fibreglass-reinforced polyester or stainless steel resistant to aggressive chemicals. The control boxes will be equipped with various configurations of buttons, control lights, connectors, etc. and the intermediate boxes will be equipped with various types of cable glands and terminals. The high flexibility of the equipment of control boxes and terminal boxes together with the wide range of accessories will enable us to respond to the individual requirements of our customers. Due to the fact that the production process is carried out in Balice, near Krakow, we can quickly develop dedicated applications, while all modifications and extensions of the system can be provided internally.
In the production process, we use certified components which enable easy parts replacement during service or modification works and during system extension with additional elements. The production is based on a modular construction of enclosures with wall mounting or dedicated stands which enable joining them into large switching systems. The production process follows the technical specifications of the customer.
In the next stage, we plan to start the production of control boxes with larger dimensions and more extensive equipment. Broadening our range of products will enable us to implement complex control algorithms for various devices. Our plans also assume the production of switchboards intended for operation in potentially explosive atmospheres. These switchboards will be used to distribute electric energy in demanding industrial environments. Individual equipment for switching bays will enable us to meet any requirements of our customers. All our switchboards intended for use in potentially explosive atmospheres will be manufactured and tested in accordance with the highest standards to guarantee high level of safety. The switchboards will be prefabricated in accordance with the scheme developed and supplied by the customer or by the WOLFF GROUP's design office, taking into account all conditions affecting the safety of their operation. This pertains in particular to the requirements regarding mechanical strength and resistance to temperatures.
Due to local prefabrication, we will be able to design switchboards for potentially explosive atmospheres in such a way that the power losses of installed electrical devices and components do not exceed the maximum enclosure surface temperature which, in the case of gas mixtures, is specified for the given temperature class.
Thanks to the special service flaps installed individually at our plant, integrated with the Ex-e enclosure, the installed modular devices can be started without the need to open the enclosure. The enclosures for switchboards will be made of fibreglass-reinforced polyester and intended for gas groups IIB and IIC, approved for use in explosion hazard zones 1 and 2 as well as 21 and 22.
International CAP programme
CAP (Certified Assembly Partner) is a special training programme for local production plants maintained by the authorised distributors in a specific country, used as a part of the quality assurance system. This programme is intended to manufacture explosion-proof electrical equipment based on the specialised knowledge and the engineering design documentation from the manufacturer, in accordance with the ATEX scheme as well as the specifications and requirements of the customer, using unified production procedures, evaluation criteria, testing methodology and reporting principles.

Cooper Crouse-Hinds of Soest is a global leader in the production of explosion-proof electrical equipment for use in all explosion hazard zones. The most popular brand of this company in Poland is CEAG. It belongs to the international Eaton concern with 19.7 billion USD of turnover in just 2016. Crouse-Hinds employs dozens of thousands of people in their plants across the world.

We supply explosion-proof electrical equipment,
including: lighting fixtures, safety lighting fixtures, switchboards, control boxes and panels, connection equipment, safety circuit breakers.
Our operation in this area is comprehensive, i.e. from industrial plant audits, through the selection of appropriate solutions to their installation.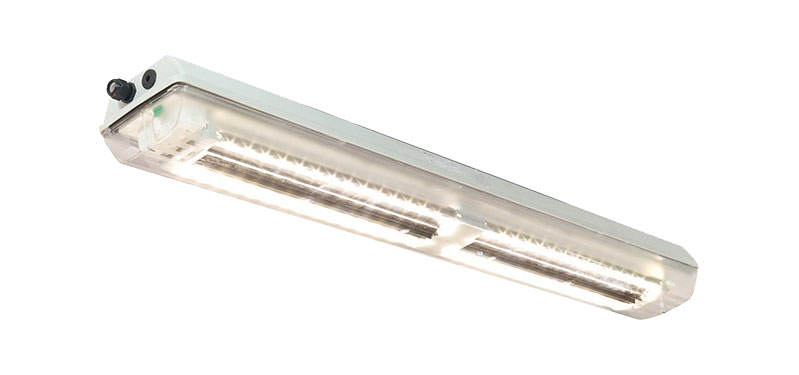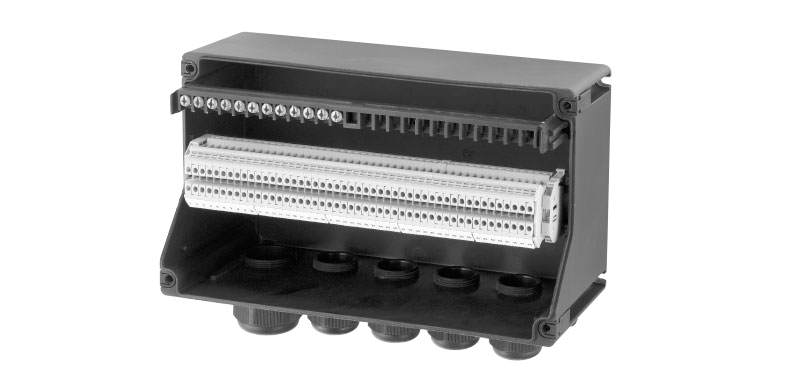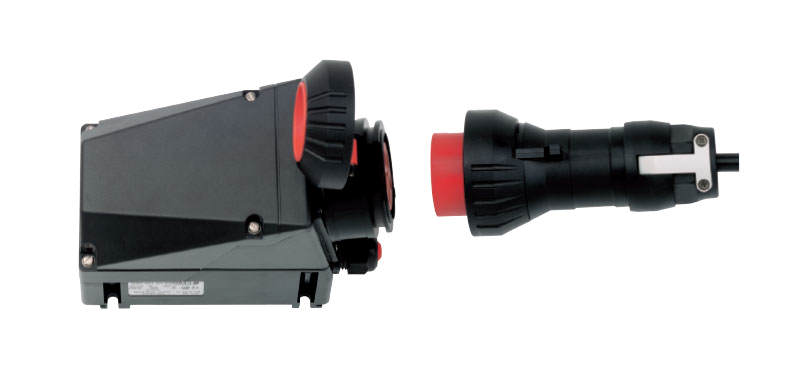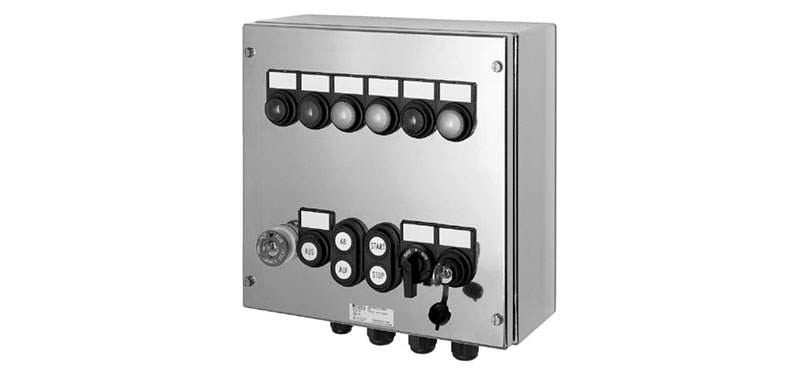 Do you have any questions? Contact us
+48 12 2018 100     |     elektrotechnika@grupa-wolff.eu