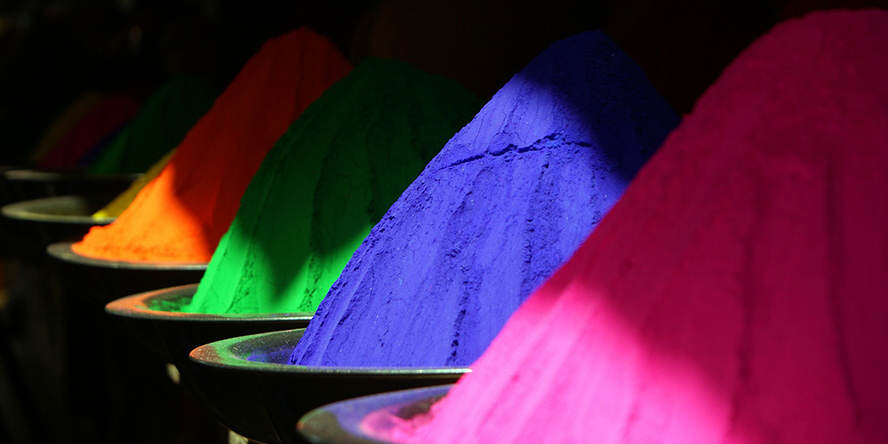 Our ATEX specialists, in liaison with a subcontractor, have recently prepared a Fire Safety Instruction for a manufacturer of powder paints.
Pursuant to § 6.1 of the Regulation of the Minister of Internal Affairs and Administration of 7 June 2010 on Fire Production of Buildings and Other Civil Engineering Structures and Land (Journal of Laws of 2000 No. 109, item 719), Fire Safety Instruction should be prepared for buildings intended, among other things, for public utility, multi-family housing, production or warehouse function.

The document is required for the aforesaid buildings if they comprise an explosion hazard zone, or if the gross internal volume of the building or its part forming a separate fire zone exceeds 1,000 m3.
The plant houses the complete powder paint manufacturing line – from the acceptance of raw materials to shipping of the finished products to the customers. It has been determined that there are flammable materials at the production and warehouse hall, such as production substrates, finished products (powder paints), as well as acetone and benzoyl peroxide (in a storage container outside of the building).
The manufacturers using raw materials and products that may produce an explosive atmosphere should be aware of the potential hazard. Therefore, the Explosion Risk Assessment, Explosion Protection Document (DZPW) and Explosion Hazard Assessment have also been prepared for the plant, in which the scope of explosion hazard zones has been described in details, as well as the applied security measures. It must be remembered in explosive atmospheres even a small spark from a power switch or electrostatic discharge may initiate explosion. Therefore, it is extremely important to abide by any safety recommendations for the explosion hazard zones.
The basic objective for preparing the Instruction was determination and description of:
fire protection conditions related to the destination of the building, the methods of its use and its technical conditions, and the potential sources of fire in the building;
methods of conduct in case of fire, the principles of evacuation in case of fire and the method of practical verification of the organisation and conditions of the evacuation of people;
duties of the mangers and staff working in the building as regards fire safety, procedures for evacuating people from the building, detailed determination of the duties of the particular post-holders and security staff, the method of carrying out technical review and maintenance activities with regard to the fire protection and extinguishing equipment, methods of performing works in fire hazard areas;
the method of communication of the contents of the instruction and fire safety regulations to the building users.
It must be remembered that although the instruction specifies fire protection conditions, it is not an assessment of the building fire safety.