Sprinkler systems for industry
We carry out comprehensive investments in the design and installation of sprinkler systems for industrial plants. We have already worked with companies in the timber, food, energy and waste processing industries, etc., so we know how to implement the assembly so as not to cause production to stop.  We operate in accordance with VdS, EN, NFPA and FM GLOBAL guidelines, which means you can be sure that we will meet any requirements your insurance company may have, for example.
energetics
wood industry
food industry
waste processing
chemicals and petrochemicals
Fire safety guidelines and standards
we select plant components to suit your operating environment
experience in "difficult" industries,
including C5M/C5-I corrosive environments
Cooperation with insurers
Let's be clear: it is the audits of the insurance companies and the subsequent requirements placed on manufacturing companies before taking out a policy that most often trigger new investments in fire protection installations. After a number of fires in manufacturing plants in late 2022, you can expect insurers to pay even more attention to fire safety deficiencies. So the most important thing we can provide you with is a promise that whatever the requirements your insurer has outlined for you, we will meet them all.
The sprinkler systems will work well in protecting areas such as: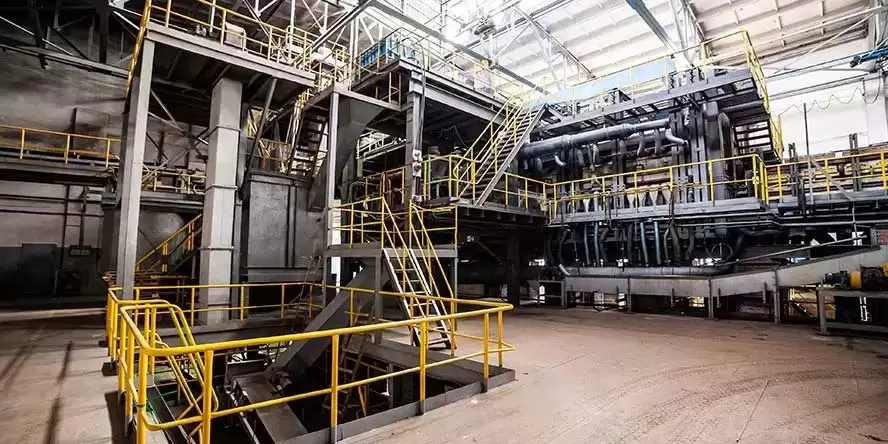 Access to workplaces and escape routes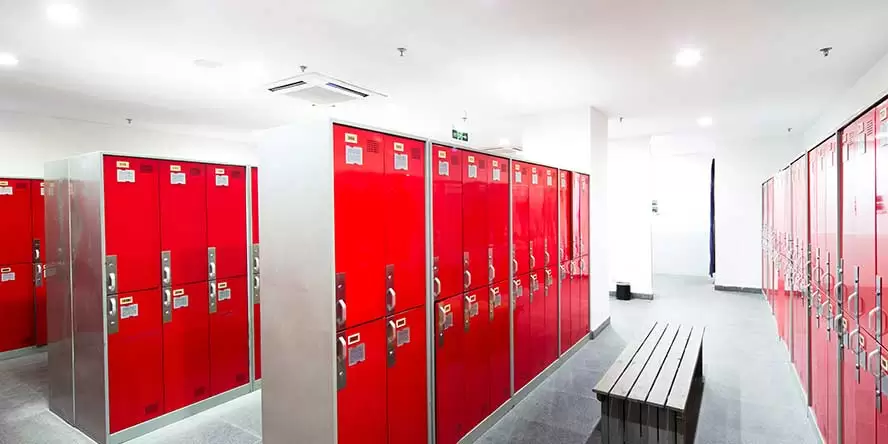 Industry versus shopping mall – find the differences
Although the title resembles a familiar riddle, this time it will be easy – the differences between sprinkler installation used in industrial facilities versus various commercial spaces are many and they are visible to the naked eye. And it is precisely because there are so many of them that many companies specialising in the provision of fire protection systems do not deal with industrial topics at all. This is because the sprinkler systems on active production plants have to be installed in spaces filled with equipment, machinery, installations, which must first be adequately protected. The work itself is also carried out differently – sometimes at night or at weekends, and very often you simply have to wait for the production and maintenance managers to allow you into the area. Knowledge of safety and work permit rules is also necessary.
– KNOW ALL THE DIFFERENCES –
| | COMMERCIAL BUILDINGS | INDUSTRIAL BUILDINGS |
| --- | --- | --- |
| Risk of disruption to the facility during installation | Zero or minimal – the sprinkler systems are most often installed during the construction of a building, or outside normal operating hours. | Sizable or high – the work is most often carried out during normal facility operation. It is therefore important to have experience on this type of plant to minimise this risk. |
| Availability of the use of scaffolding, trolleys, hoists | Any – usually spacious, not yet filled spaces where scaffolding, trolleys and hoists can be used without difficulty | Significantly reduced – due to tightly built halls with difficult access to installation points |
| Risk of collision between the sprinkler system under construction and the hall infrastructure | Zero or minimal – again due to installation in undeveloped spaces | High – due to existing, often high, equipment and ancillary installations |
| Level of complication of the installation | Simple – the installation takes the form of a simple grid of pipework with a repeating sprinkler system mounted under the ceiling | Difficult – the multi-level installation of the equipment and the specific fire hazards generated by the individual equipment make for a compiled grid of piping and the density of sprinkler deployment varies. |
| Age of the building | Installation of sprinkler systems is carried out in new facilities | The work is most often carried out in long-standing structures, which requires consideration of, for example, structural strength |
| Health and safety regime | Work is carried out under a standard health and safety regime | Work under a high health and safety regime which requires a number of arrangements and approvals for the work |
Construction and operation of a sprinkler system
The sprinkler system belongs to the fixed extinguishing system. With sprinklers, we are able to protect production facilities without the need for expensive and complex fire detection systems. This is made possible by the use of thermosensitive elements that open the sprinkler. This solution can be used for production and assembly halls, production lines, warehouse halls, social and office areas. The sprinkler systems are characterised by automatic, spot opening only at the point where the fire occurs – when the temperature rises to a certain level, the thermosensitive ampoule breaks (in ampoule sprinklers), or the sprinkler closing element melts (in fusible sprinklers), thus releasing the water under pressure in the fire system pipework.
When the installation of a sprinkler system does not affect production, you can sleep soundly.
You run a manufacturing business. You have to produce, pack, and store… otherwise you won't make money – we understand all this, which is why we install sprinkler systems in a way that minimises the impact on production. We specialise in this type of project, so we know how to deal with potential problems (we take them into account right from the design stage), and we are able to work with those in charge of production to agree on areas where we can carry out assembly work on a continuous basis. We only operate on designated days and times. We adapt to the planned downtime or hours or days with lower production loads. If the situation demands it, we work at night. We adapt the way we work each time to the specifics of the production in progress. All scenarios when modernising fire protection are possible.
HOW DOES IT LOOK IN PRACTICE?
Eliminating/minimising production downtime.
Coordinating closely the assembly with production planning and UR.
We determine what we will bring to the site, e.g. skips/scaffolding/high-rise workers.
We follow all of your site's internal procedures.
If necessary, we also work nights or weekends.
We move and work only in the areas which were made available to us.
We protect your machinery and equipment before installation.
After completing installation, we clean up to let you resume production as soon as possible.
Work that is safe for the owner's property
At every stage of our activities, the safety of the owner's property, which is accumulated in halls, warehouses and other production spaces, is crucial to us. We are aware that any damage caused through our fault may have subsequent repercussions in the continuity of production. We are therefore doing everything to ensure that such situations do not occur.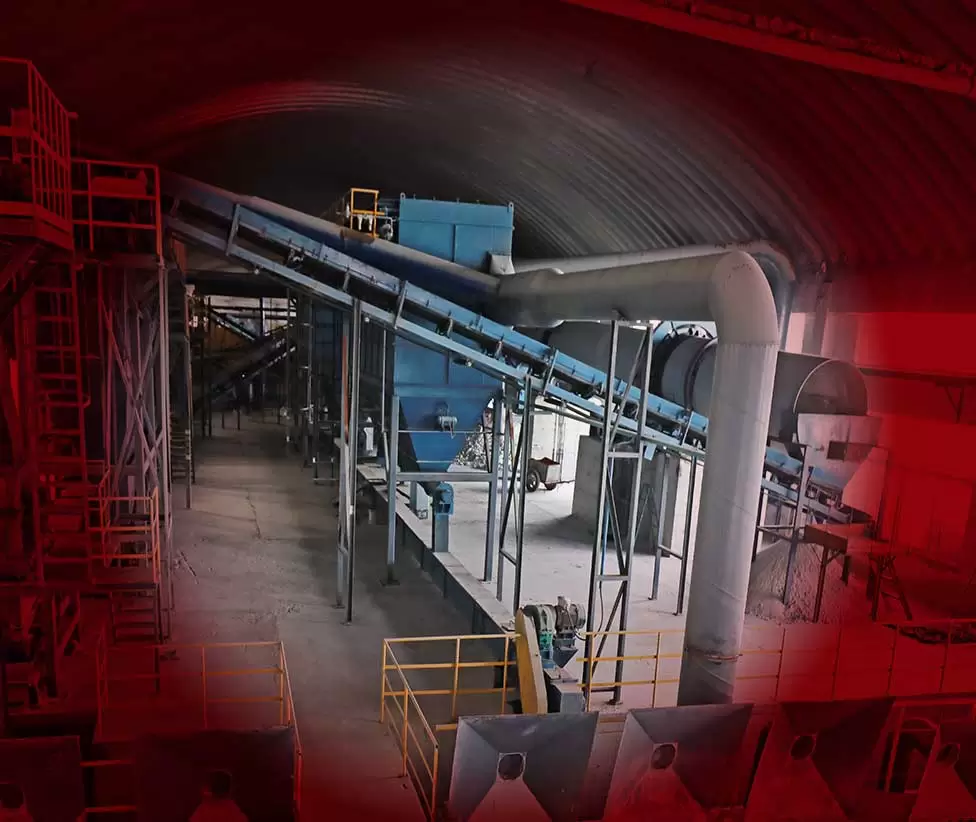 We define the scope of work with the owner.
Read the safety guidelines carefully.
We secure the workplace before starting work.
Covering machinery and equipment.
DURING AND AFTER INSTALLATION
We take extreme caution when moving on the premises.
We take care not to damage anything.
We clean the site thoroughly after installation.
We ensure rapid restoration of production.