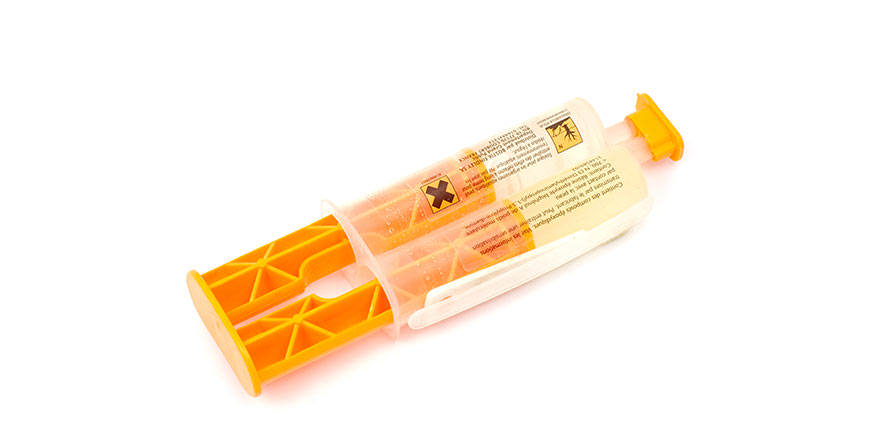 GRUPA WOLFF will supply a dust extracting system for resin dusts along with explosion protections, fully automatic. The maximum explosion pressure (Pmax) of the resin dust at issue is 8.8 bar, while the minimum ignition energy is at a level of 1-3 mJ.
The dust extracting plant will be located outside the production hall. The selected filter unit, with the planned capacity of 3000 m3/h, will be equipped with a highly efficient automatic cleaning system for filter cartridges (the system will be activated by the pressure difference between the filter clean chamber and the dirty one). This solution will allow for continuous operation of the dedusting unit during the filter cleaning cycle.
In order to meet the required performance parameters, the plant will be equipped with a radial fan certified for operation in explosion risk zones.
The filter unit itself, due to the presence of explosive dusts in the system, will be fitted with an anti- explosion system based on the following solutions:
explosion relief (the filter unit will be equipped with two decompression panels of the VD type),
explosion decoupling  (an HRD cylinder and an IR-13 infrared sensor will be installed on the dirty air duct).
The system will have the task of preventing the explosion from spreading to adjacent equipment).
The control cabinet, responsible for starting the fan and controlling the filter cartridge cleaning system and explosion protections, will be placed beyond the explosion hazard zone.
SCOPE OF WORK: delivery of equipment, erection and commissioning of the installation with the explosion protection system, tests attesting to the accuracy of the ordered action system, training of the service staff designated by customer
LOCATION: Poland, Lower Silesia Province